JET.COM
Online growth fueled by offline media blitz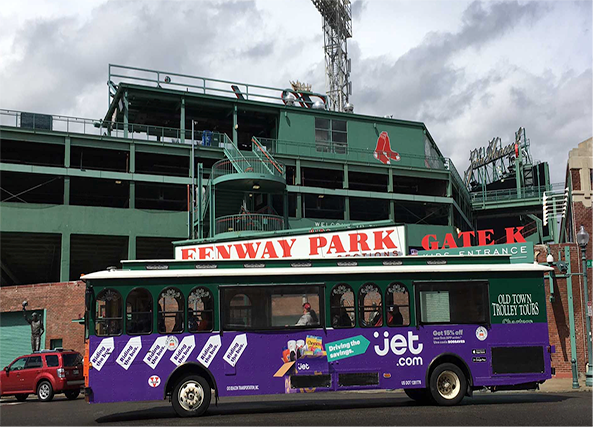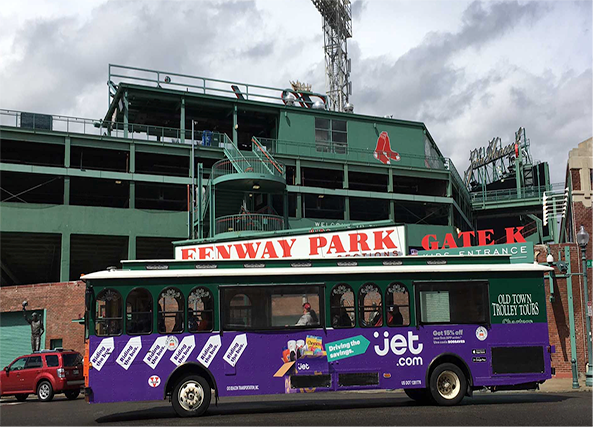 CHALLENGE
Jet needed boutique-style service and a high impact, multi market media strategy with great value for its launch and sustain phases. They needed to break through the consumer retail static and drive online sales and customer acquisition with fresh, high-visibility media.
STRATEGY
WiT's scientific, multichannel strategy maximized media visibility, impact, and conversions. A custom out-of-home plan spanning 10 national markets across the most visible media was informed by deep audience and market analysis, matched with media channels and placements that included strategic billboards near shopping club locations and in zip codes aligned with Jet's consumer profile of savvy working moms and late millennials.
RESULTS
From pre launch through 2016, the campaign achieved approx. $5.5M in media savings, while achieving impact with over 5 billion impressions.

Concurrent with the campaign, sales reached $33M+ during the peak of the out-of-home blitz and surpassed the 1 million customer mark after only weeks in market. By May 2016, Jet surpassed $1B in sales.

In August of 2016, after almost a year of continual growth, Walmart acquired Jet for $3B.
HAVEN LIFE
New market launch amplifies new creative
CHALLENGE
Introduce a contemporary life insurance brand into new market.
Break through the clutter and capture attention of new brand.
STRATEGY
Overlay customer data and lifestyle 'events' with media opportunities to map a smart, high impact – but modestly budgeted – media campaign.
Amplify new brand creative with aligned media to deliver the message in memorable ways.
RESULTS
Brand lift over 20% in first months
Increase in site traffic and engagement of new clients
Overall media value overdelivered- providing over 60% of campaign spend
TELADOC
Precision-targeted B2C pilot market test for telehealth leader
CHALLENGE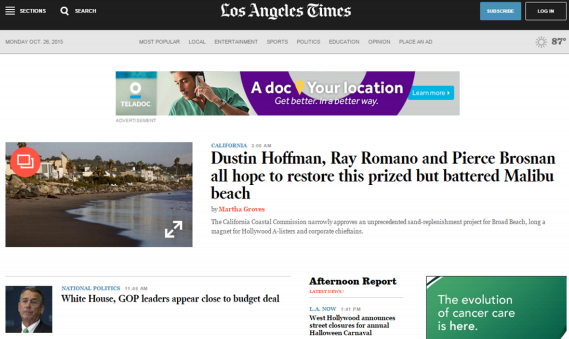 Build B2C awareness and demand for the country's largest telehealth provider with limited consumer awareness in one of brand's largest markets: CA.
STRATEGY
Use brand data and user profiles to precision target member and nonmembers online with programmatic display, social, and search.
Test multiple data approaches to determine highest yield formula, for engagement and acquisition.
RESULTS
Performance exceeded benchmarks by 2-3x
More than half CA site traffic attributable to campaign
Cost effective increase in acquisitions & utilization
Deep audience insights translated across business lines to create efficiencies across the board
E*TRADE
Top markets "takeover" for new product launch
CHALLENGE
E*TRADE needed a high-impact out of-home rollout of their new "Type E" campaign to sync up with their broadcast and online schedule — and they needed it fast — so they tapped WiT to deliver the media solution.
STRATEGY
Mapping customer data to strategic placements, WiT's media strategy maximized brand visibility and value targeting 7 top US markets including:
A domination of New York's Penn Station, the #1 transit hub in the #1 US Markets
High-impact Double Decker Bus placements to catch the financial cores of each city from NY, DC, SF, and Chicago, to Miami, Philadelphia, and Boston
Strategic, high-circulation taxi top media in multiple markets to surround and remind customers
RESULTS
Post campaign launch, E*TRADE net income for the quarter was $78M, up 34.5% year over year.
Total net revenue for E*TRADE climbed 5.9% in the campaign year.
The campaign delivered over $900k in media savings and added value.
COLUMBIA UNIVERSITY
Personalized, integrated acquisition campaign
CHALLENGE
Build awareness and demand for a specialized Business Certificate Program, by leveraging a prestigious brand, but making it feel personal and customized.
STRATEGY
Develop a strategic 1-to-1 campaign utilizing targeted prospect mailing lists, personalized landing pages, and dynamic messaging.
RESULTS
All performance metrics exceeded comparable brand benchmarks
Lead generation increased to 24x baseline within one month of campaign launch
Nearly 1,000 prospect leads captured against 6,877 potentials (14% return)
MONTESSORI SCHOOLS
Localized parent acquisition and influencer marketing
CHALLENGE
Reach and acquire students for premium-priced, high quality preschools in the Flatiron and Soho neighborhoods, in an already saturated NYC market.
STRATEGY
Surround parents with hyper-local online and offline—targeting rich media, OOH, direct mail, event/content marketing.
Reach and engage local parent influencers including admissions staff, education experts, mom groups, and real estate brokers.
RESULTS
Fully enrolled since opening
Brand lift among target audiences and independent preschool category
RAINFOREST ALLIANCE
Advocacy integrated with lifestyle, online and off
CHALLENGE
Reach and engage "sustainable lifestyle" advocates—beyond core environmentalists—and build a powerful online community.
STRATEGY
Identify qualified audiences: locally among greenmarket shoppers in NYC and online via The Guardian and values-aligned consumer brands.
Reach and engage audiences through data-driven content marketing, media partnership, and live activation event.
RESULTS YEAR 1
Social media activity increased by 50%
2,000 attendees at Union Square event
RESULTS YEAR 2
Over 100,000 new followers on social media
1.5 M engagements/interactions
Over 150 M impressions delivered
AMERICAN MUSEUM OF NATURAL HISTORY
"Awesome. [It's] no surprise this video has gone viral…" -funnycommercialworld.com
CHALLENGE
Promote the Museum's latest special exhibition with an online video which challenged recent research that showed preconceptions among audiences of the Museum as "dated" and "boring"
Create and distribute a fun and engaging video that felt fresh and would also delight audiences, while preserving the scientific integrity of the Museum
STRATEGY
Capture the "experience" of the Museum (inspiration, engagement, excitement of activated learning) as a powerful way to contextualize its "products" (exhibitions and programs). Speak to the wonder and awe that the Museum evokes
Engage audiences in contemporary content channels –YouTube, Hulu, programmatic video– and in unexpected media, such as Taxi TV and local cable
RESULTS
Hundreds of thousands of video views.
Award-winner for non-profit video, consumer TV spot, online cultural video and overall creativity.
Numerous media and influencer/blog mentions.