TELADOC
Precision-targeted B2C pilot market test for telehealth leader
CHALLENGE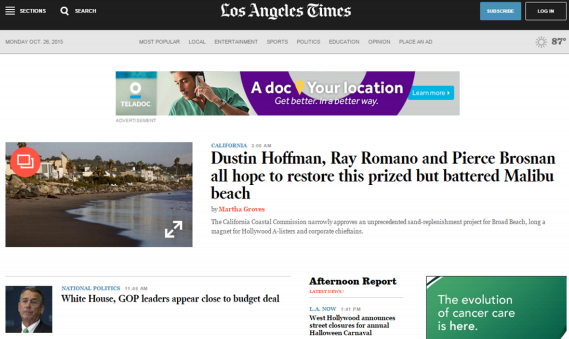 Build B2C awareness and demand for the country's largest telehealth provider with limited consumer awareness in one of brand's largest markets: CA.
STRATEGY
Use brand data and user profiles to precision target member and nonmembers online with programmatic display, social, and search.
Test multiple data approaches to determine highest yield formula, for engagement and acquisition.
RESULTS
Performance exceeded benchmarks by 2-3x
More than half CA site traffic attributable to campaign
Cost effective increase in acquisitions & utilization
Deep audience insights translated across business lines to create efficiencies across the board